---
Night of Museums and Galleries in Šopa Gallery and KAIR
17.00 – 22.00 – last opening of the exhibition Ještě než promluví
18.00 – 18.30 – introduction of the Monograph of Svetlana Fialová's in the East Slovak Gallery by Katarína Rybnická
19.00 – 20.00 – Open Studios Night with Polina Shcherbyna, Krystyna Melnyk and curator Jan Van Woensel
As part of the Night of Museums and Galleries, we would like to invite you on behalf of Šopa Gallery and KAIR to the program in our shared space in Vitézov dvor on Hlavná 40, Košice.
From 5 pm you will have the opportunity to visit the exhibition Ještě než promluví for the last time, which is the work of the curator Jiří Ptáček and artists Tomáš Hrůza, Lukáš Karbus and Matěj Smetana. The exhibition is based on reflections on the role of art in the transformation processes associated with the environmental crisis. During your visit to the gallery, you will be able to purchase the silkscreen print with the design of Lukáš Karbus, from which the final sum will go to support the non-profit organization Človek v ohrození.
At 6 pm, our dear colleague, illustrator and graphic designer Katarína Rybnická will present our first publication – the Monograph of Svetlana Fialová – in the premises of the Historical Hall of the East Slovak Gallery. This evening you will be able to buy a publication in our space and at Východoslovenská galéria for a discounted price of 30 euros.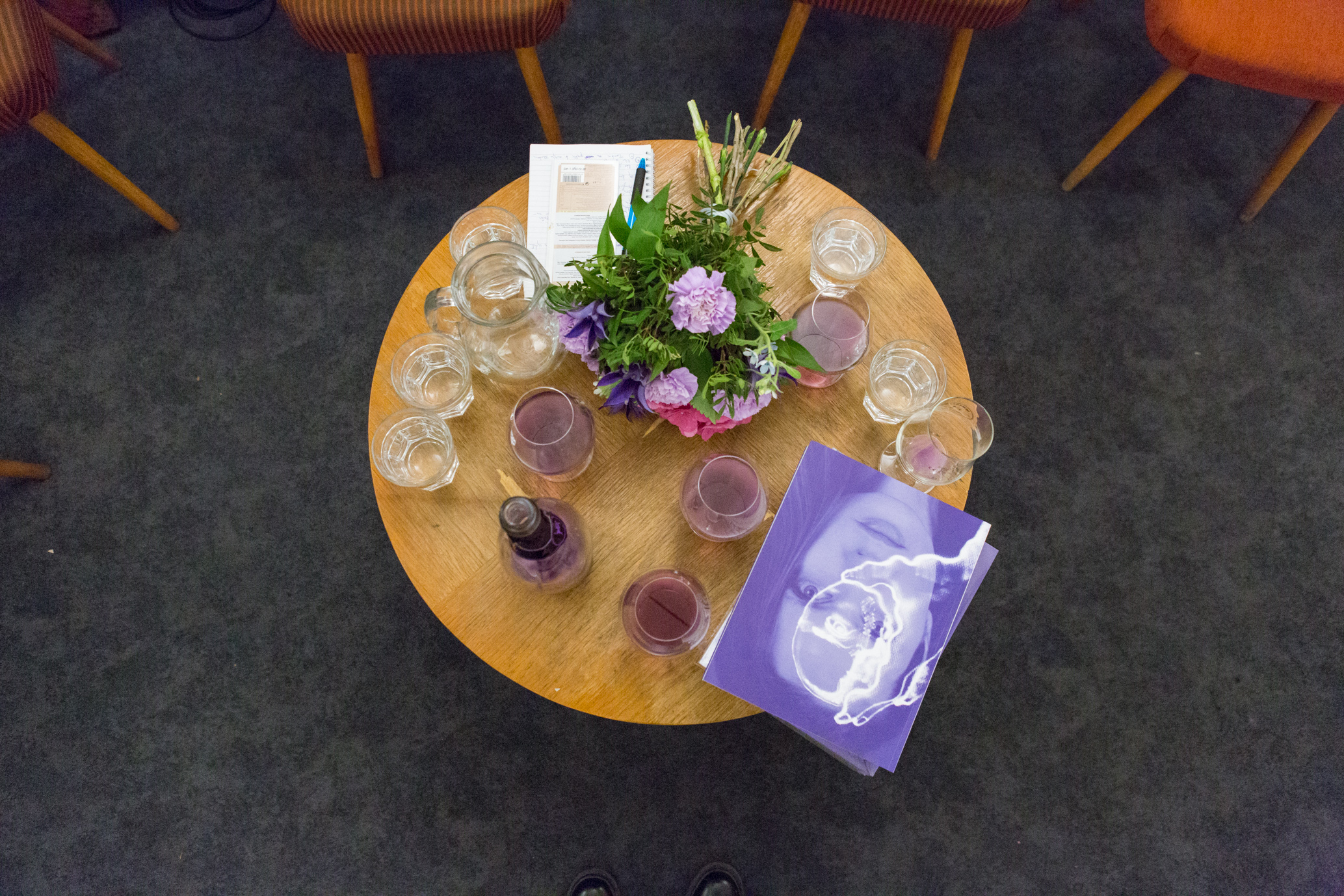 At 7 pm you can look forward to the spring Open Studios Night, which will belong to two visual artists – Polina Scherbyna (UA) and Krystyna Melnyk (UA). During the evening, they will introduce you to the starting points of their work so far, talk about the projects they are working on during their three-month residency at KAIR and make their studios available to you. In addition to Polina and Krystyna, we will also welcome the Belgian curator and researcher Jan Van Woensel in our space, who will introduce us to the new art platform зараз, which offers residency programs for young beginning Ukrainian artists and curators in Pilsen, Czech Republic.
Krystyna Melnyk (UA) is an artist, living and working in Kyiv, specialising in painting, which she studied at the National Academy of Arts and Architecture (2019). Krystyna Melnyk's work is dominated by figurativeness and corporeality, through which she develops mainly sacral themes.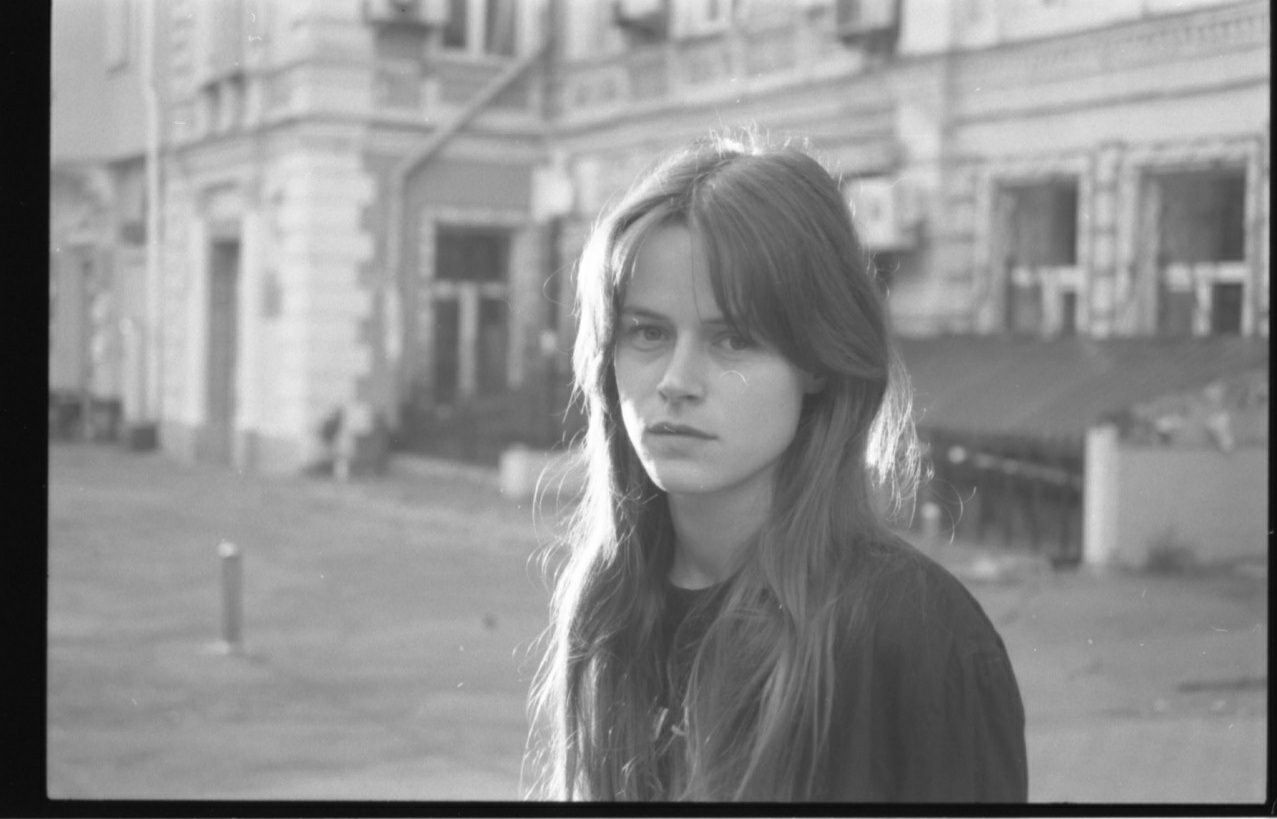 Polina Shcherbyna is a visual artist based in Kyiv, who graduated from the Painting Studio at the National Academy of Arts and Architecture. In her artistic practice, Polina focuses mainly on painting, sometimes in combination with objects or audiovisual installations. In her work, she develops the subject of the body through antianatomy and examines human mental processes such as expectations, fear and illusion.
Jan Van Woensel is curator and researcher. Since 2018, he works for UWB, the University of West Bohemia's Faculty of Design & Art in Pilsen, Czech Republic. He is the artistic director of the Ladislav Sutnar Gallery. At UWB, he initiates new international collaborations, curates international exhibitions and conferences, and publishes books on the subjects of art and history. He is the founder and director of зараз, a platform for emerging artists and curators from Ukraine that offers a residency and exhibition program, printed and digital publications, curated projects and research, podcasts and promotion.
4
Instagram: @curator_jan_van_woensel @zaraz_residency
We look forward to seeing you this Saturday, May 14, 2022, from 5 pm in the Šopa Gallery and KAIR Košice Artist in Residence.
The exhibitions of this gallery and the residency program are supported using public funding by Slovak Arts Council. Slovak Arts Council is the main partner of the project. These projects are also supported by the City Košice.