---
Living according to the sky
Curator of the exhibition: Tatiana Takačová
Opening of the exhibition: 8 September 2022 / 7 p.m.
Duration of the exhibition: 9 September — 15 October 2022
Location: Šopa Gallery, Hlavná 40, Košice
Opening hours: WED – FRI / 3 – 6 p.m.
SA / 1 – 6 p.m.
We cordially invite you to the opening of the exhibition Living according to the sky by Polina Shcherbyna and Krystyna Melnyk, which was created during the two-month residency in the space of KAIR Košice Artist in Residence in April and May 2022.
The title Living according to the sky carries an allegorical meaning. First of all, it refers us to the religious meaning – life in harmony with God, when heaven physically unites us all into one, but at the same time, we form a society that is united by the past influencing our future.
Despite the fact that each of the artists thinks conceptually a little differently in their work, within the exhibition, they are united by the theme of dealing with the horrors of war, which they had to face indirectly during their stay in Košice, in relation to people and their experience, the need to take responsibility for actions and learn to face the past.
Polina Shcherbyna's project is filled with thoughts about man and war – about a man who is a part of nature and the war that destroys everything around – she considers a crime against human life as if it were a crime against nature itself.
Krystyna Melnyk focuses on the theme of power, violence and sacrifice. The common denominator of her works is the sharing of a collective history, in which we all bear the responsibility to ensure that our attitude contributes to the fact that the tragedy of war does not repeat itself again and again.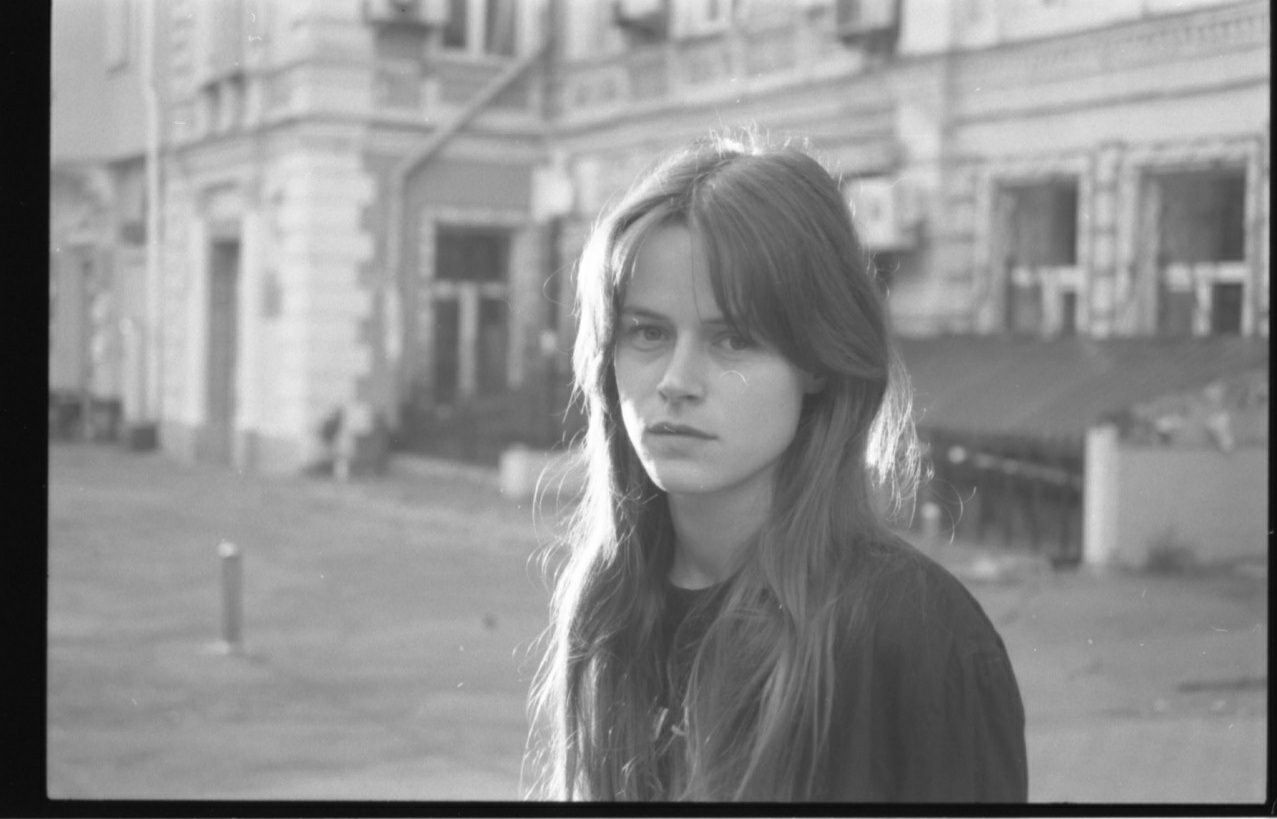 Krystyna Melnyk (UA) is an artist, living and working in Kyiv, specialising in painting, which she studied at the National Academy of Arts and Architecture (2019). Krystyna Melnyk's work is dominated by figurativeness and corporeality, through which she develops mainly sacral themes.
Polina Shcherbyna is a visual artist based in Kyiv, who graduated from the Painting Studio at the National Academy of Arts and Architecture. In her artistic practice, Polina focuses mainly on painting, sometimes in combination with objects or audiovisual installations. In her work, she develops the subject of the body through antianatomy and examines human mental processes such as expectations, fear and illusion.
The exhibitions of this gallery and the residency program are supported using public funding by Slovak Arts Council. Slovak Arts Council is the main partner of the project. These projects are also supported by the City Košice.