---
Judit Lilla Molnár – Parallel Strategies / exhibition
Opening of the exhibition: 30. 5. 2019
Duration of the exhibition: 31. 5. — 12. 7. 2019
Curator: Petra Housková
Opening hours: MON – FRI, 16.00 — 18.00
Šopa Gallery, Hlavná 40, Košice
The exhibiting project of Hungarian artist Judit Lilla Molnár is the outcome of a 3-month residency stay within the project KAIR Košice Artist in Residence. It conceptually follows-up to the previous artistic realizations, through which the author sensitively reacts to specific social problems of the young generation. Her intense interest in one's individual existential challenges is often based on her own experience in the precariat society. Molnár points out to the so-called "Quarterlife crisis", a crisis of millennials who are under 35, which is defined by clinical psychologist Alex Fowk as a period of uncertainty, doubt and disappointment that is conditioned by a career, relationships, and financial situation. Anxiety, frustration, or anger are the result of having a feeling of losing a solid ground and life direction. One of the topics which the author devotes to the exhibition is the problem of housing, affecting not only marginalized groups of society but also young people of working age. She expresses a desire for her own retreat, which seems to be unattainable utopia, in particular, "thanks to" the steps of the current system and the decisions of the government. In her work, the author uses a wide spectrum of artistic approaches, from watercolor technique to the creation of extensive installations for which minimalist purity, but also interactivity and playfulness is characteristic.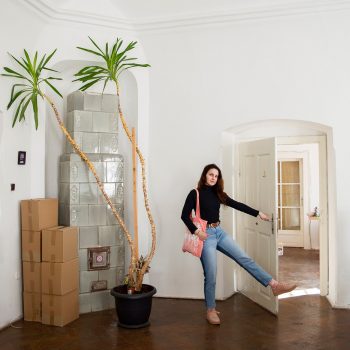 Judit Lilla Molnár (b. 1991) graduated from the Department of Painting at the Imre Buktu Studio at the Hungarian University of Arts in 2015. She has been actively exhibiting since 2012 and has presented her works at many solo and group exhibitions in Hungary and abroad (Austria, Germany, Estonia, South Korea, Romania). In the last two years, she has received residency scholarships in Estonia and Austria and has twice received the Amadeus Small-Art Scholarship in 2012 and 2014 and a scholarship from the Republic of Hungary in 2014. In 2016 she was shortlisted for the Award of Modern. Currently, she lives and works in Budapest.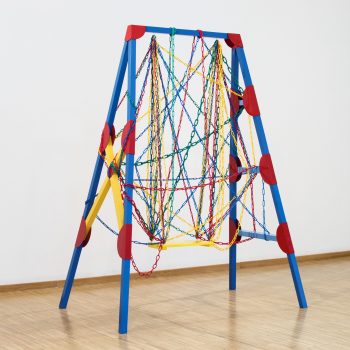 https://www.works.io/judit-lilla-molnar
https://www.instagram.com/judit.lilla.molnar/
The residency program is supported using public funding by Slovak Arts Council. Slovak Arts Council is the main partner of the project.
The stay is also supported by Creative Industry Košice.