---
Gabriela Prochazka – Ghost in the Shell
Curator of the exhibition: Petra Housková
Duration of the exhibition: 14. 12. 2021 ― 16. 1. 2022
Introducing the exhibition and artist talk: CHANGED DATE TO the 29th of December, 2021 at 6 p.m. / FB Šopa Galley
Šopa Gallery, Hlavná 40, Košice
Opening hours: MON – FRI / 4 – 6 p.m.
We cordially invite you to an online presentation of the current exhibition Ghost in the Shell at the Šopa Gallery and an artist talk with its author and multimedia artist Gabriela Prochazka.
Enter and come closer. Look at us properly. The boxes of our ancient creators open so that we can shine forth and tell our story of the human desire to own, control, and turn us into capital. We are the ghosts of the future.
Gabriela Prochazka's solo exhibition project is the result of her two-month residency within the KAIR Košice Artist in Residence project, during which she researched the biomineralization processes of molluscs and their ability – a defensive reaction to envelop a foreign body with mother-of-pearl. For thousands of years, worshipped pearls and a desire for their perfectly round shapes and potential profits have contributed to the establishment of cultivation farms for the artificial breeding of mother-of-pearl, which are critically endangered or exterminated in the wilds of Central Europe. Prochazka focused her interest mainly on the so-called Baroque pearls, which are specific to various dynamic shapes but are eliminated in the pearl industry precisely because of their imperfect form.
Through a moving virtual image and tactile objects set in a suggestive light and sound atmosphere, the author invites viewers to speculate about the future existence of seashells and especially pearls of various sizes and shapes, which could be born from the growing human activity and constant development of the natural world.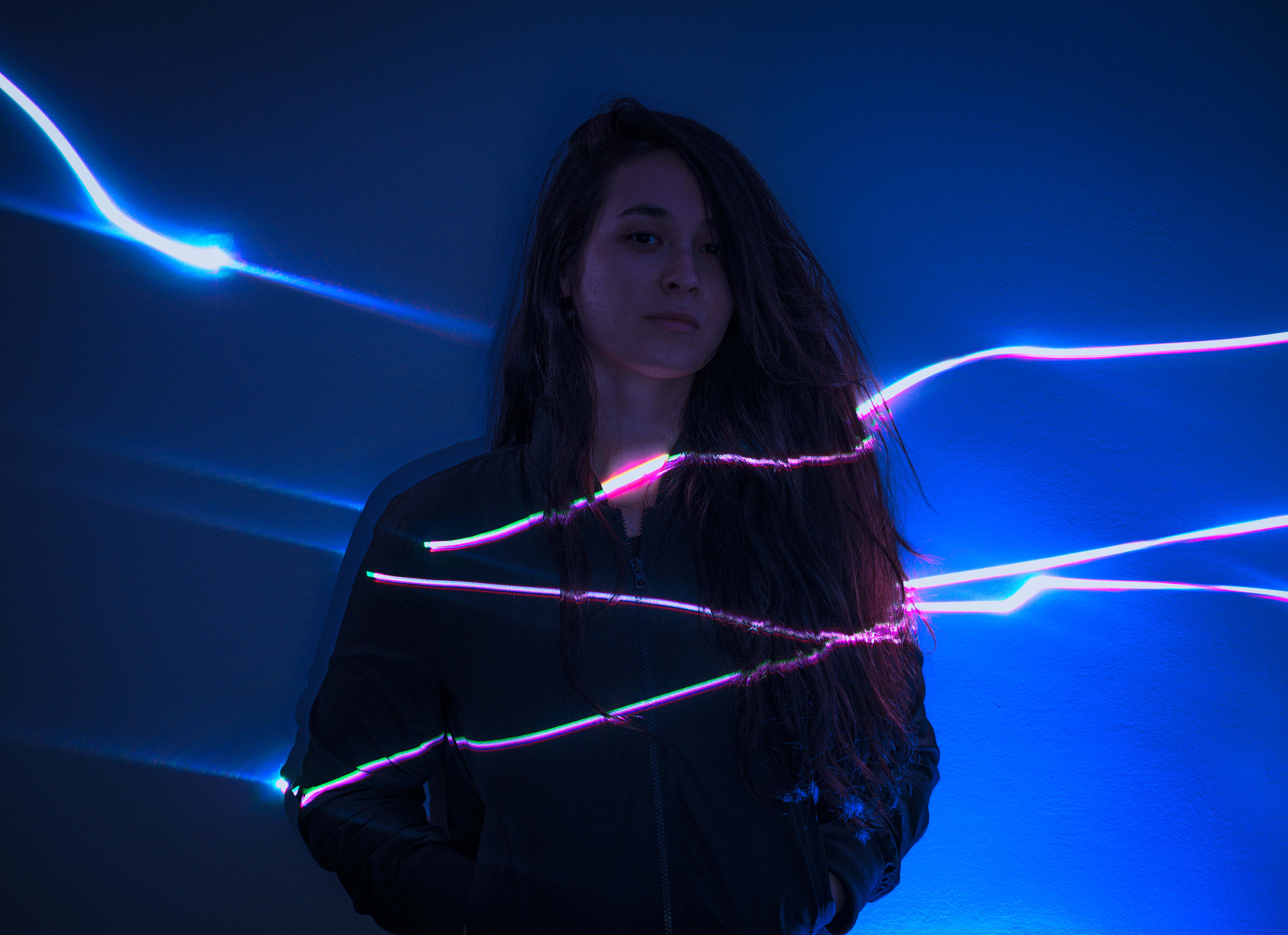 Gabriela Prochazka is a multimedia artist working in light design – light installations and multimedia performances. She studied at the Faculty of Art and Design, J.E. Purkyně in Ústí nad Labem, and she had an internship at the academy in Paris and Jerusalem. At first sight, her work impresses with its aesthetic appeal – it deliberately uses the current visuality and strategy of new technologies, which it expands to another conceptual level. In her artistic practice, she often emphasizes the overall tone of the work with carefully constructed music, on which she collaborates with the world's leading electronic musicians. Her installations, video art and audiovisual performances have been part of galleries, clubs and new media festivals in the Czech Republic and abroad.
The residency program is supported using public funding by Slovak Arts Council. Slovak Arts Council is the main partner of the project. The exhibition project is further supported by City Košice.