---
Asztrid Csatlós – New wave in environmental art
The purpose of the lecture that draw attention to the environmental crisis through the work of artists such as Neri Oxman, Ágnes Dénes, Junko Chodos. The presentation plays with the idea that in our present, how could we imagine our future? During this time, the group builds a story world – a possible future – and explores the impact of different scenarios on everyday life, centred on biodegradable materials. How will our relationship with our environment change in the coming years? With the development of technology, our economy is growing, and in parallel, the zone of untouched natural environment is shrinking. Will it keep pace with technological progress or force us to replace it with something else?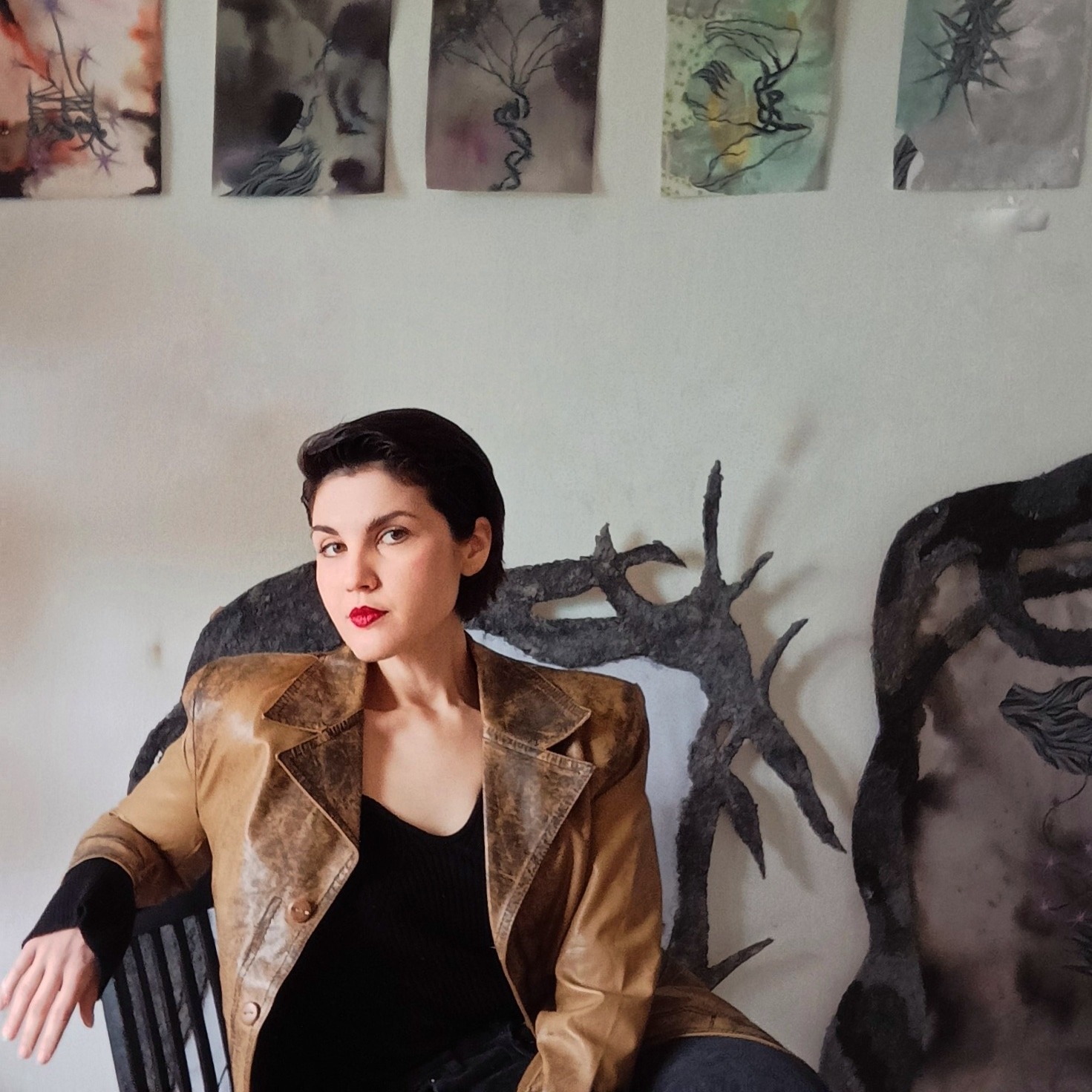 Asztrid Csatlós is a Hungarian artist who works mainly with painting. Her work focuses on the correlations between visual arts and natural sciences, between the present, the past and the future, and on the parallels between fiction and utopias. Her works are often polyphonic, and she likes to combine interdisciplinary work with classical painterly thinking. She is currently working on a series titled A Sweet Smell of Putrefaction, which she started working on in 2023 and highlights the phenomenon of Szeged and the dirty roads around the border (refugee crisis, environmental changes, relational systems of globalization).
The residency program is supported using public funding by the Slovak Arts Council. Slovak Arts Council is the main partner of this project.