---
Open Studios Night vol.18
This year's last Open Studios Night will belong to two visual artists – Julia Vergazova (RU) and Gabriela Prochazka (CZ). During the evening, they will introduce you to the starting points of their work and talk about the projects they are working on during their two-month residencies.
We look forward to seeing you on Tuesday 16th of November at 6 pm in Šopa Gallery and KAIR Košice Artist in Residence.
Please follow the current pandemic restrictions, the event is only for those who are vaccinated.
Julia Vergazova is a Russian artist and curator who has been chosen for the media-art residency which is organized in cooperation with Creative Industry Košice and is a part of the Art&Tech Days. Her residency focused on the Human Responsibility topic is organized in cooperation with Creative Industry Košice as a part of the Art & Tech Days Festival. Julia's final project on which she will cooperate in the distance with Nikolay Ulyanov will be presented at the festival Art & Tech Days in November 2021.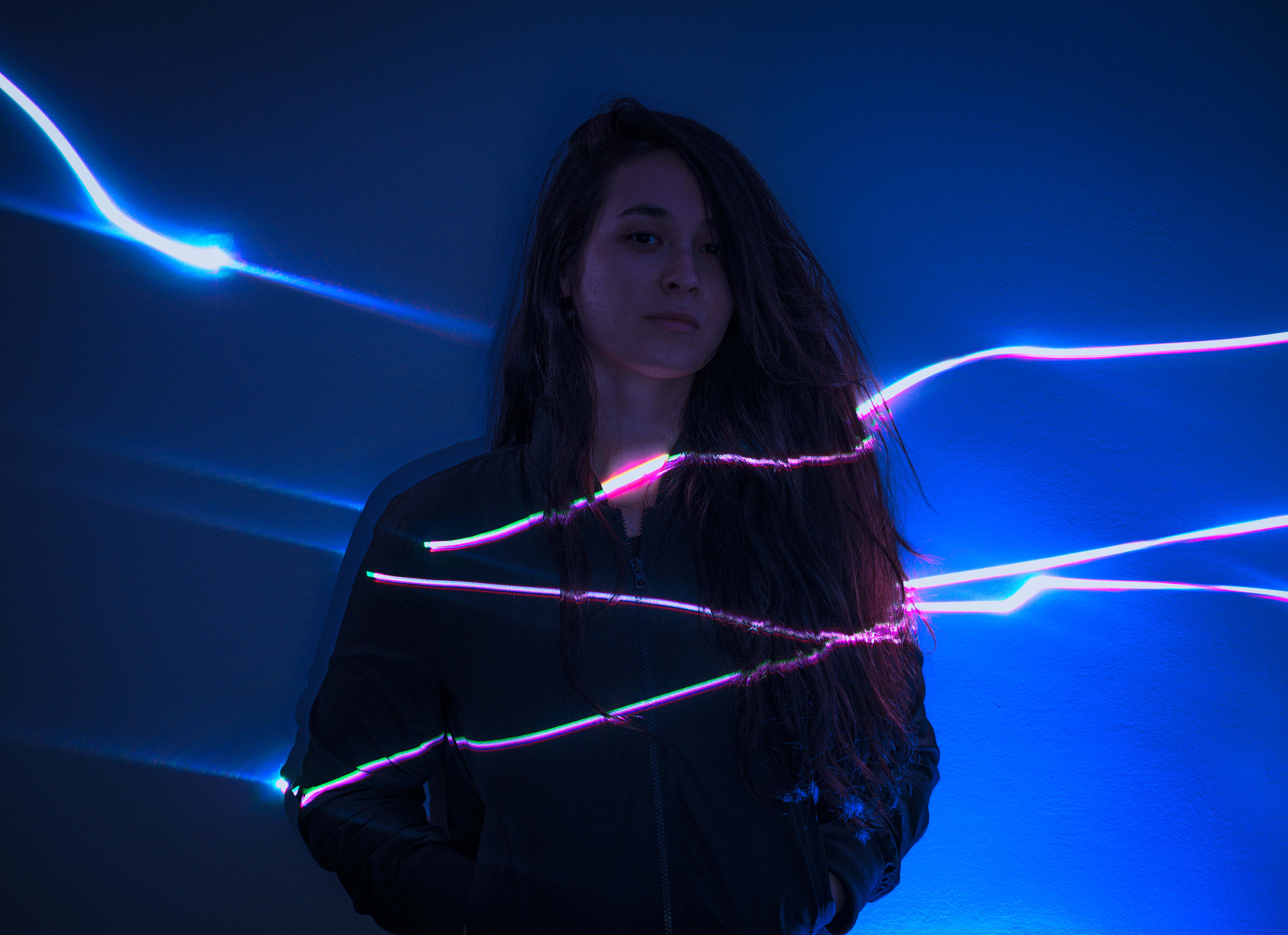 Gabriela Procházka is a multimedia artist focusing on light art. At first glance, her work attracts with its aesthetic appeal – the use of contemporary visuals and strategies of new technologies is intentionally used and extended by another conceptual level. For her work, it is very important to complete the overall tone with carefully constructed music, on which she collaborates with the world's leading electronic musicians. Her installations, video art and audiovisual performances have been part of galleries, clubs and new media festivals in the Czech Republic and abroad.
The residency program is supported using public funding by Slovak Arts Council. Slovak Arts Council is the main partner if the project.
The residency of Julia Vergazova is organized in cooperation with Creative Industry Košice within Košice's designation as UNESCO Creative City of media arts. The project is also supported by City Košice.