---
Open Studios Night vol.11
In the summer edition of Open Studios Night, our newest residency artists – Ognjen Tadić from Novi Sad, Serbia and Ana Gabelaia from Tbilisi, Georgia will introduce themselves.
Ognjen Tadić (*1996) belongs to the upcoming generation of Serbian artists and currently is studying photography at the Academy of Fine Arts at the University of Novi Sad. The topics in Ognjen's work are as much personal as universal. He largely focuses on the aspects of the game by creating bizarre characters and unpredictable situations.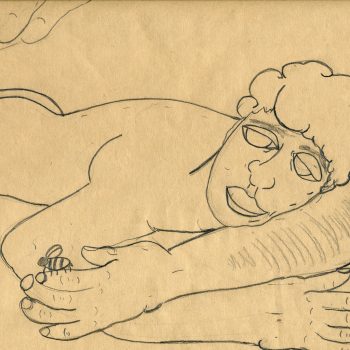 Ana Gabelaia (*1991) is a Georgian curator who received masters degree at the Tbilisi State Academy of Arts at the Department of the Contemporary Art Theory. From 2016 onwards she works as a curator at Propaganda.network and in her portfolio, you find many solo and group exhibitions. To Košice, she has come with an aim to become acquainted with the work of contemporary and particularly artists who are engaged in politics. The result of her research will be exhibition project realized in 2020.
The residency program is supported using public funding by Slovak Arts Council. The residencies are also supported by Creative Industry Košice. The residency of the Serbian artist is organized in cooperation with Plants AIR, the program of Novi Sad 2021.
The residency program is organized in cooperation with the State Silk Museum in Tbilisi and East Slovak Gallery in Košice.