---
Olena Pronkina (*1988) was born in Tashkent (Uzbekistan) and grew up in Kyiv (Ukraine). In 2013 she received a Master's degree in Monumental Arts from the Kyiv State Institute of Decorative Applied Arts and Design named after Mychailo Boichuk.
Since 2014 she has participated in several solo and group exhibitions and residencies in Ukraine and Europe. In May 2022 Olena Pronkina received a stipend from the German art institution Kunstverein Ost (KVOST) in Berlin. She became the first recipient to receive the Claus Michaletz Preis offered by the Secco Pontanova Foundation. The stipend included an artist-in-residence program as well as Olena Pronkina's solo exhibition in KVOST "Dew in the Sun" which was opened during this year's Art Week Berlin.
Olena is interested in figurativeness primarily through anthropomorphism, namely, through a person. For her, it is an inexhaustible source of visual options for creating worlds and finding a place for yourself in these worlds.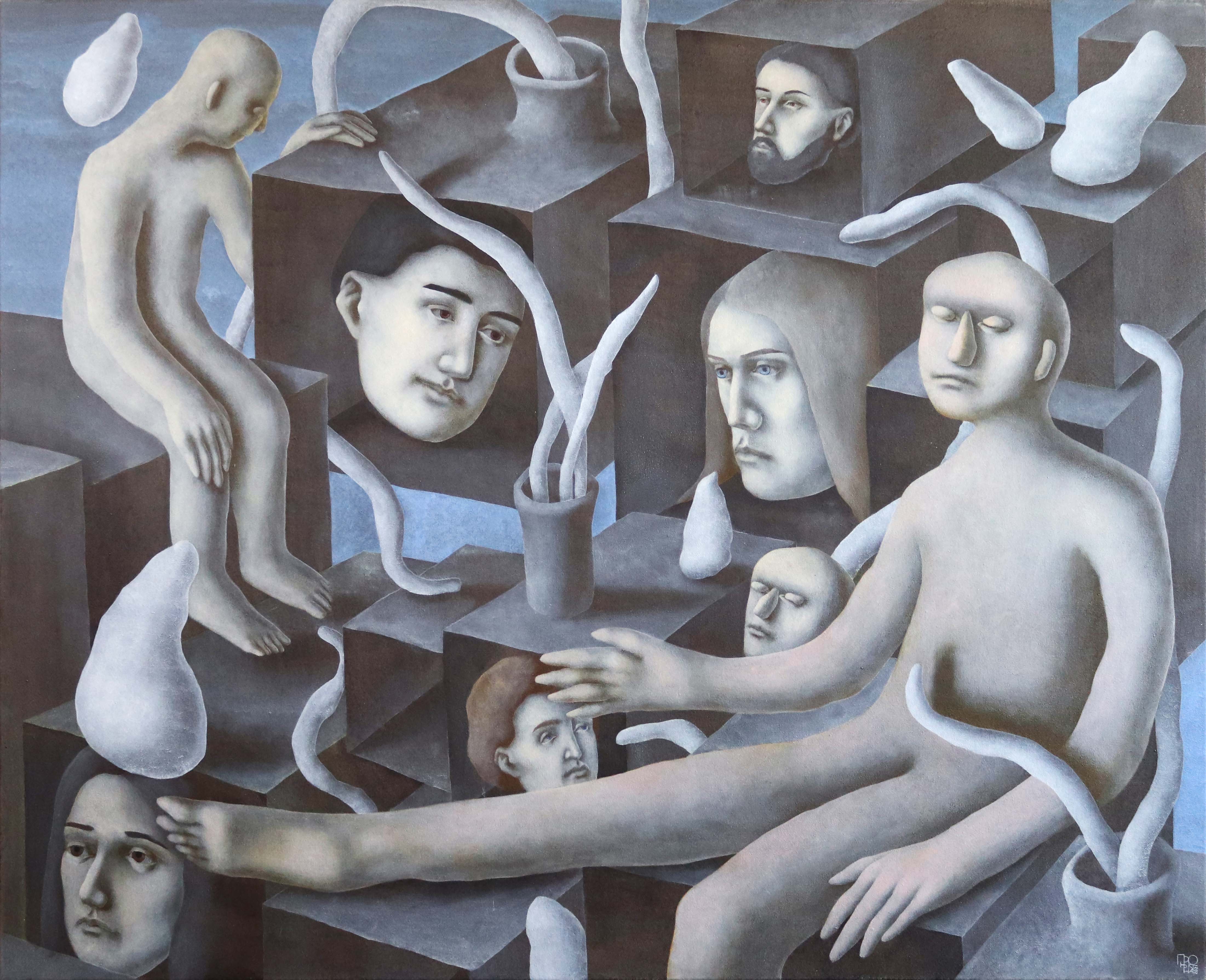 During the art residency program, she plans to focus primarily on ceramics and works on paper and specifically she would like to explore an introspection topic, namely "looking out from within" after the full-scale Russian invasion of Ukraine from a time perspective. Over time, a person gets used to everything, and all emotions: hatred, anger, fear, anxiety – are dulled. But do these emotions disappear or do they move into a deeper and more meaningful phase? The theme of adaptation caused by the passage of time is what really bothers and interests her today.
This residency is supported by the Creative Europe programme. The residency program is supported using public funding by Slovak Arts Council. Slovak Arts Council is the main partner of the project.
The residency is organized in collaboration with Meet Factory in the Czech Republic,  hablarenarte: in Spain and Visual Culture Research Center, in Ukraine.