---
Elisabeth Liselotte Kraus, born in Bamberg in 1992, studied Fine Arts at the Bauhaus University Weimar (2012-2017) and the Mimar Sinan University in Istanbul (2008-2009). She works in the fields of sculpturing, installation and performance, whereas her artistic focus is on painting. She takes various artistic paths, where there is always a high degree of experiment in her work.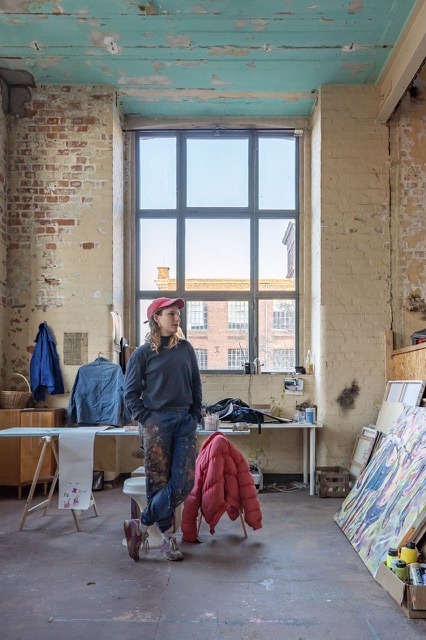 Her interest is in linking various mediums, therefore for example drawings are used as composition templates and paintings are transmitted into AR installation. Her own artistic work is strongly connected with the focus on collaboration in order to strengthen a social, supportive structure among artists regionally and worldwide. In joint projects collaborations have already emerged, for example with the Goethe Institute Beirut, NGO "Haven for Artist" in Beirut and sound artist Duo Hauptmeier/Recker in Leipzig. In 2018 she was awarded a work grant from the city of Bamberg.   
She is part and co-founder of the performance group "the saddest cheerleaders in the world". Since 2016 the performance collective juggles between wrestling and ballet and examines the representation of our bodies from a feminist point of view.
The two-month residency is organized in cooperation with the European Center for Art Upper Bavaria – Schafhof and the Goethe-Institut Bratislava.
The residency program is also supported using public funding by Slovak Arts Council.