---
Asztrid Csatlós (*1992) is a Hungarian artist who works mainly with painting. Her work focuses on the correlations between visual arts and natural sciences, between the present, the past and the future, and on the parallels between fiction and utopias. Her works are often polyphonic, and she likes to combine interdisciplinary work with classical painterly thinking.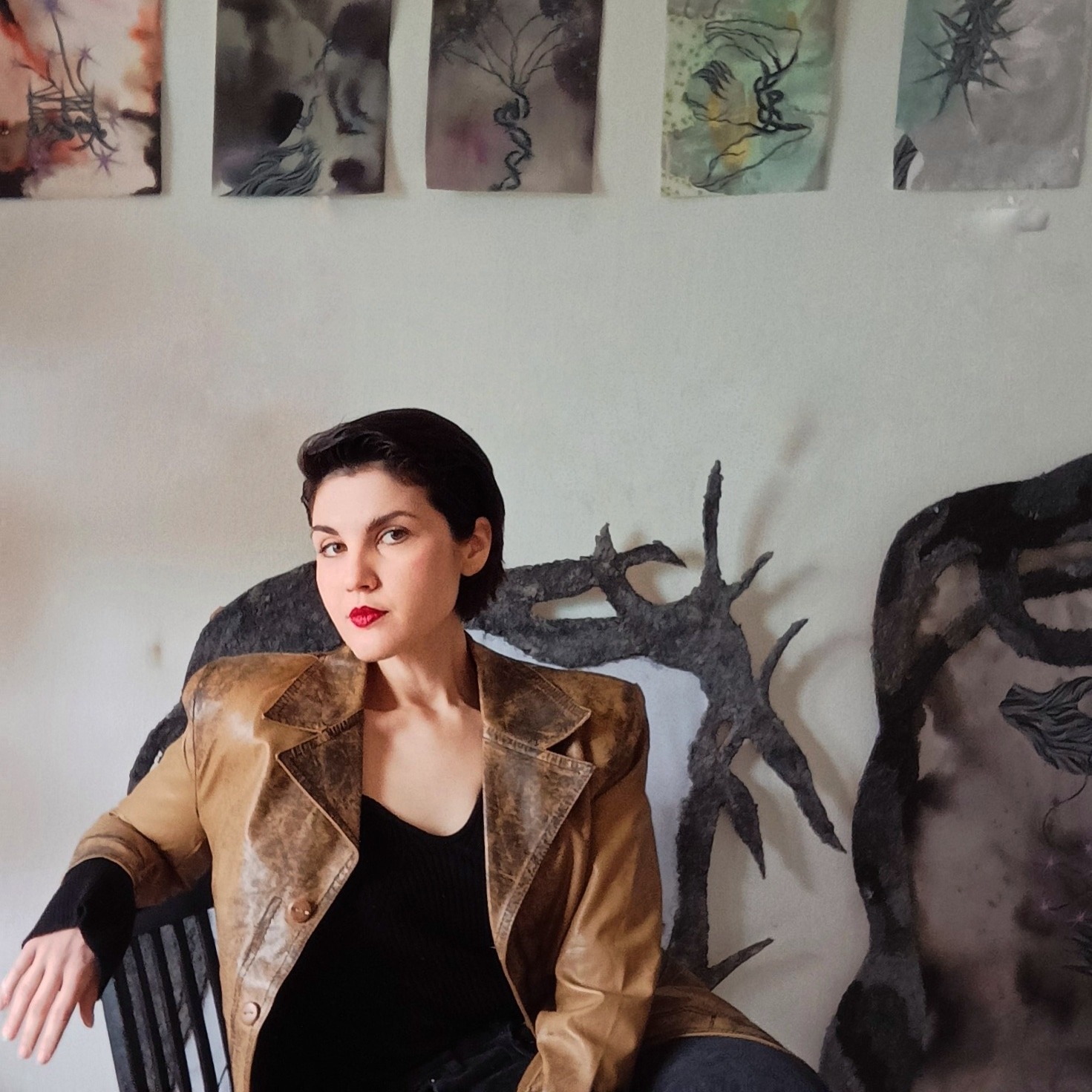 She received her Master's degree from the Faculty of Fine Arts, University of Pécs, Hungary, under the supervision of András Ernszt (2020). She is currently working on a series titled A Sweet Smell of Putrefaction, which she started working on in 2023 and highlights the phenomenon of Szeged and the dirty roads around the border (refugee crisis, environmental changes, relational systems of globalization). Further, she tries to use biodegradable materials in her works.
Csatlós has exhibited her work in solo and group exhibitions in Hungary, Serbia, Croatia, Poland, Slovakia and the Czech Republic. This year she had solo exhibitions at the House of Arts and Literature in Pécs (HU) and at the FaVU Gallery in Brno (CZ). Recently she has participated in several group exhibitions, for example at Ani Molnár Gallery or Gallery Max in Budapest. Her works are part of several private collections. This year she was shortlisted for the STRABAG Art Award. In addition, she has received several art scholarships, including the Ernő Tolvaly Art Prize, the Ildikó Kriszbacher Scholarship and the Fundamenta Amadeus Art Prize.
The three-month residency is organized in cooperation with the Budapest Gallery.
The residency program is supported using public funding by Slovak Arts Council. Slovak Arts Council is the main partner of this project.