---
Andrea Juneková (1984) is a visual artist based in Bratislava, Slovakia. In 2010 she completed a Master degree in photography and new media at the Academy of Fine Arts and Design in Bratislava. In 2010 Juneková won 1st prize in a national competition for contemporary photographers held by the VUB foundation. She exhibited her artworks in many group and several solo exhibitions in Slovakia and abroad. In her artist's practice of recent years, Andrea Juneková also reaches out beyond the medium of photography into other media: objects, video, installation. Junekova's work is dominated by multi-layered content. Uncovering layers of un/conscious and psychological narratives, maintaining an emphasis on the role of women in society.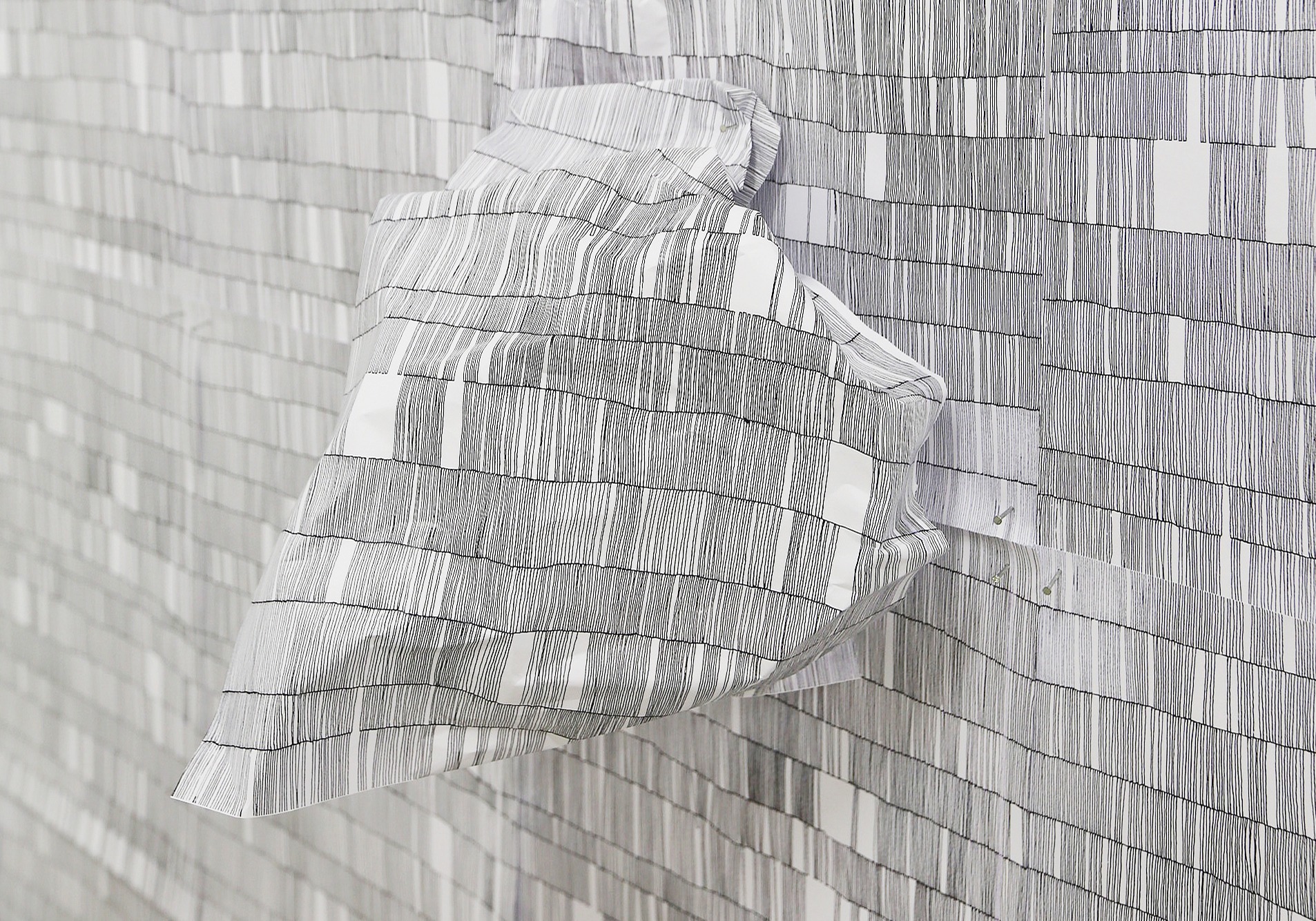 "Until the light takes us, my friend" / 2018, installation 6x8metres, material: multiplied drawing, paper, metal, Nida Art Colony, Nida, Lithuania
"My recent artworks reflect the state of our society – instability and temporality. I am exploring a space where the deconstruction of old mechanisms and paradigms can take part. I reflect on temporality a lot. An attempt to (not) finding fixpoints after times called "late, radicalized modernity"/Giddens/, "risk society" /Beck/, "liquid modernity" /Bauman/". In times of losing external stability, one can turn inwards to redefine the internal integrity, to search for stillness within a fluid. The relationship between micro and macro cosmos and its effect on the Universe. Redefining boundaries and the question of individual power that can affect the course of things through the "butterfly effect" – Theory of Chaos applied in everyday life. "Sensitivity to initial conditions means that two trajectories in phasic space will diverge exponentially with time".
The residency program is supported using public funding by Slovak Arts Council. Slovak Arts Council is the main partner of the project.
Two months residency is organized in cooperation with Schafhof – European Center for Art Upper Bavaria.