---
Zuzana Kakalíková was chosen to go for a residency stay in Wroclaw, Poland. She was born in Bratislava and after her studies at the Academy of Fine Arts in Banská Bystrica and studying acting at VŠMU in Bratislava she decided to extend her education at the Scuola Dimitri School in Switzerland. There she has met with her long-time collaborator and partner Guillaumarcom Froidevaux, with whom they founded the Compagnie TDU in 2007. Their co-operation has resulted in several performances presented in countries such as Switzerland, Slovakia, England, Luxembourg, France, Germany, Poland, Czech Republic, and India. In 2010, Zuzana became part of the Studio Matejka group at the Grotowski Institute in Wrocław. Her meeting and collaboration with Romeo Castellucci in 2013 at the Biennale Venezia opened a new area of interest for Zuzana. In her work, she tries to ask questions about the position of women in society / in relationships. The center of her interest is the performer and his body, his ability to communicate physically, his ability to be part of the image/whole, to lose himself and to return to the surface.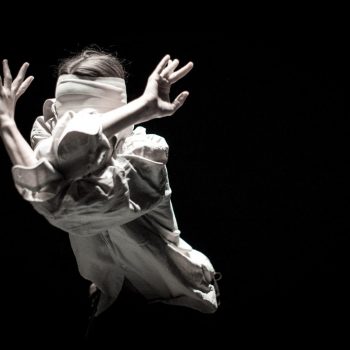 https://www.compagnietdu.com/
The residency programme is supported using public funding by Slovak Arts Council. The residency stay is then supported by the city Košice and Creative Industry Košice. The residency is organized in cooperation with AIR Wro as part of the Culture Zone Wrocław.