---
Open Call for Slovak artists – Budapest, Hungary
The Artist Exchange Program of the Budapest Gallery and KAIR Košice Artist in Residence invite visual or interdisciplinary artists  (no need to have previous collaboration) from Slovakia to take part in the two-month residency in Budapest, Hungary.
Application deadline: 10th of March, 2023
Date of results:20th of March, 2023
Budapest Gallery organises exhibitions that present works by contemporary European and Hungarian artists, and it strives in various ways and at various levels to include artists who participate in its Artist Exchange Program. In addition, the artists arriving from abroad also have an opportunity to put on a small solo exhibition in a show space of Massolit Books & Café, found in close proximity to the studio apartments, or to introduce themselves in an open studio or within the context of an artist talk event.
The Exchange Program offers the artists a fully equipped studio apartment in the very centre of Budapest and a monthly stipend and grants to help cover or defray the costs of materials. The approximately 60-square-meter studio apartments give the artists a quiet place to work, while at the same time, the artists find themselves in the very middle of the city's cultural hub. The Exchange Program coordinator and the entire staff of Budapest Gallery help the artists explore and discover the Budapest contemporary art scene.
The Artist Exchange Program of the Budapest Gallery  
The Artist Exchange Program, founded in 1989 and overseen by Budapest Gallery, is one of the oldest running residency programs in Budapest. The program's main goals are to offer opportunities for Hungarian artists to familiarize themselves with foreign cultures and to introduce artists from abroad to the Budapest art scene. During the past three decades, the Budapest Gallery has managed partnerships with more than ten institutes across Europe. 
WEB: https://budapestgaleria.hu/_/en/about-the-artist-exchange-program/
FB: https://www.facebook.com/budapestgaleria
IG: https://www.instagram.com/budapestgaleria/
KAIR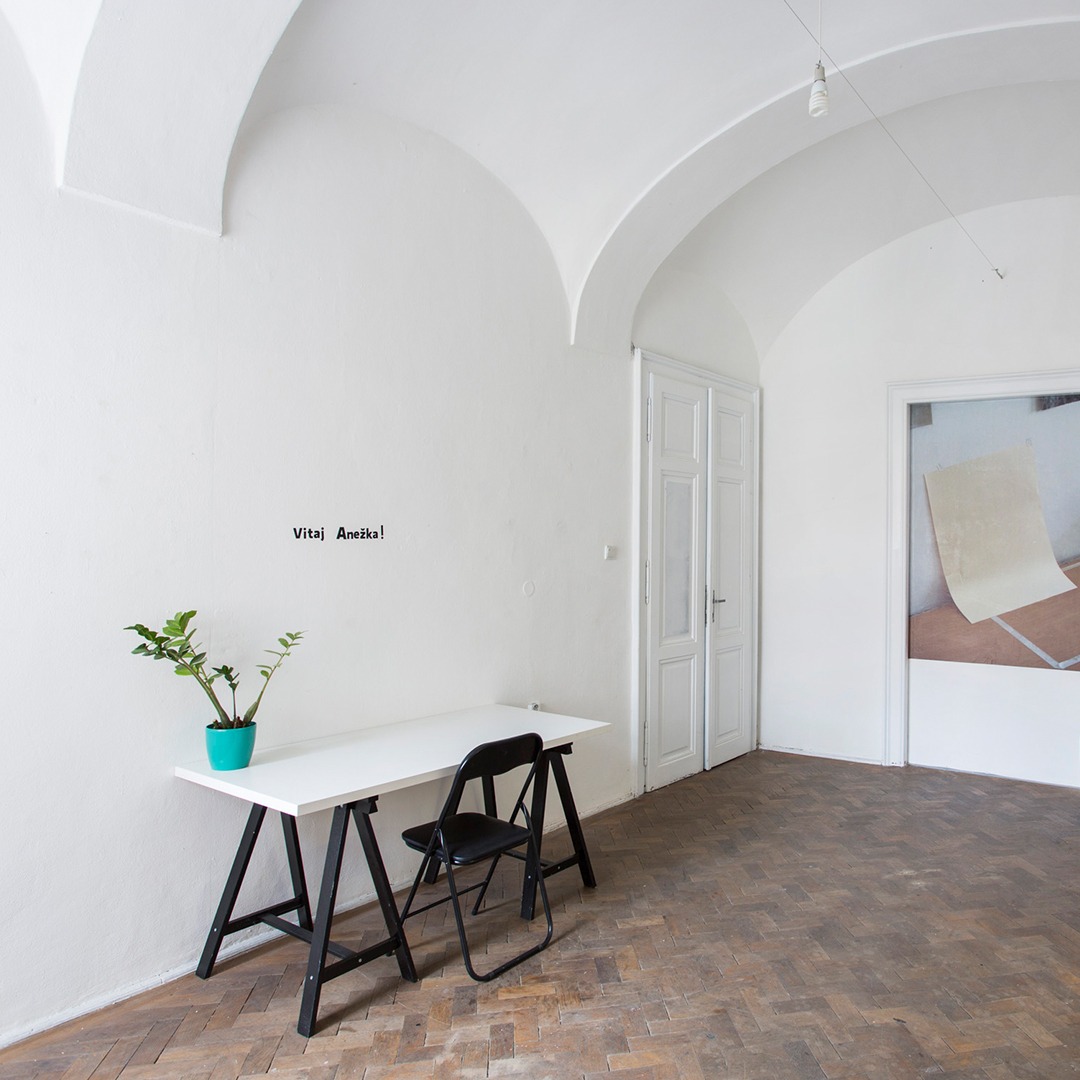 Košice Artist in Residence is an international residency program for artists from all over the world and all artistic disciplines and expressions. KAIR is strongly focused on the creation of international cooperation between Slovak and foreign artists and art organizations. Since 2011, artists have had the chance to work in the inspiring environment of Košice's singular cultural surroundings, realize art projects, collaborate with the agile local art scene, and present themselves to the local and national public. KAIR also provides opportunities for Slovak artists to travel for residencies in cooperation with its partners. KAIR offers two separate studios approx. 20 m2 in size, suitable for visual artists. The studios are connected to the Šopa Gallery, where the activities of the residency in Košice will take place.
WEB: www.kair.sk
FB: https://www.facebook.com/KosiceArtistInResidence
IG: https://www.instagram.com/kair.residency
What Budapest Gallery provides to the artist:
A two-month residency in Budapest, Hungary: 2nd April – 31st May 2023
Free accommodation and studio
1000 € per artist included honorarium and material costs / monthly in HUF
The residency also offers:
Curatorial support
Connection with the local cultural scene
Connection and collaboration with local communities
Production and PR support
What does the partner organization expect from the artists:
An individual presentation (the artists can choose the form of it, for example, a pop-up exhibition, an artist talk, an open studio, a workshop, etc.)
Compulsory attendance.
Donation of artwork at the end of the residency (voluntary)
HOW TO APPLY
The application should consist of four PDFs: 
A Curriculum Vitae including your formal and/or informal education and professional collaborations and basic information (Name, Address, Email, Website). 

a portfolio with selected works, including visuals and concepts, uploaded as one pdf file (max. 10 pages and up to 10MB). Video works should be submitted via active links to YouTube, Vimeo or other video platforms; 

a motivation letter describing your ideas and plans for the residency, and especially why would you like to spend two months in Budapest. 

an artist statement that primarily addresses your artistic practice and work (max. 1000 characters with spaces) 
TO APPLY PLEASE SUBMIT THE DOCUMENTS HERE.
SELECTION CRITERIA
During the selection process, the jury will give priority to the artists who: 
are active; even students can apply if they are already active in their practice,
are based or coming from Slovakia.
are interested in and familiar with the art scene of Budapest
CONTACT AND FURTHER INFO
KAIR Košice Artist in Residence
Phone nr.: +421 911 224 391
Artist Exchange Program of the Budapest Gallery
Contact: Julia Hermann, hermann.julia@btm.hu
+36 20 45 85 397 
The two-month residency is organized in cooperation with the Budapest Gallery.
The residency program is also supported using public funding by Slovak Arts Council.