---
Eduard Klena is an interdisciplinary artist who does videos, short films and paintings, focusing on details and using mostly acrylic colors who's going to participate on 6-week residency stay in September in Ukraine, the first month he will spend in the space of NAZAR VOITOVYCH ART RESIDENCE in Travnen and the rest of her stay in Kiev. Klena belongs to the young generation of Slovak artists, comes from Prešov and is currently studying art at VŠVU. In the past, he has participated in numerous internships in Slovakia, Czech Republic and also at Sookmyung University in Seoul, South Korea, where he completed his bachelor's degree in New Media and Western Art.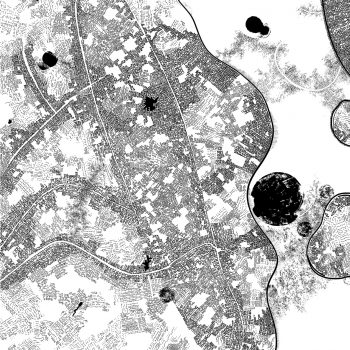 He describes his current work as "collectively unconscious," in which he deals with the power of the ego, and his works are often inspired by architecture, urbanism, while he is reflecting this complicated structure that works on multiple levels of importance, combining ecology, society and its hierarchy, morality, nihilistic irony with one simple idea in the subtext "Why does it work and what is the meaning of all this? Is it not just a fog, pink goggles, or a replacement for necessity? And why do we have such an interest in following? "
The residency program is supported using public funding by Slovak Arts Council. The stay is also supported by Košice city and Creative Industry Košice.