---
Denisa Slavkovská was born in Poprad and she finished her studies at the Studio of Graphics and Experimental Art under the guidance of professor PhDr. Peter Rónai at the Faculty of Fine Arts. During her studies, she participated in many internships, abroad and in Slovakia, the first year of master's studies she spent on ASP in Krakow, where she got inspired by a technology of lithography and by using it she gently transformed her expressive elements and established set of symbols. In her newest work, she is focusing on the expression and expression of space, movement, time and gestures. The following project is going to push the boundaries of painting and sound interacting with the audience.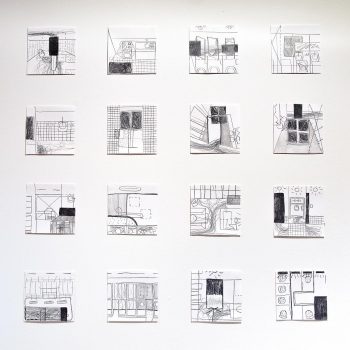 Denisa is going to participate on 6-week residency stay in September in Ukraine, the first month she will spend in the space of NAZAR VOITOVYCH ART RESIDENCE in Travnen and the rest of her stay in Kiev, where she will present her work and get to know the local artists.
The residency program is supported using public funding by Slovak Arts Council. The stay is also supported by Košice city and Creative Industry Košice.