---
K.A.I.R. – Košice Artist in Residence in cooperation with Youkobo Art Space (Tokyo, Japan) invites visual artists from Slovakia to apply for a two-month residency in Tokyo, Japan.
Application deadline: February 28th, 2018
Taking place between Japan and Slovakia, this program aims to facilitate the comparison of different artistic viewpoints, promote the establishment of durable ties between Japanese and Slovak artists and thus foster artistic and creative development. The organizers, KAIR and Youkobo Art Space, are announcing this open call for Slovak artists:
Date of residency: 1st of December 2018 to 31st of January 2019
Youkobo Art Space, Tokyo
Located in a tranquil residential suburb of central Tokyo, Youkobo Art Space consists of a gallery, artist studios, and comfortable accommodation. Youkobo Art Space's primary objective is to support and enhance the creativity of artists by offering opportunities for artistic investigation on urban issues in a contemporary Japanese setting. Its various programs are committed to providing the local community with creative stimulus by promoting cultural exchange between international artists and local citizens.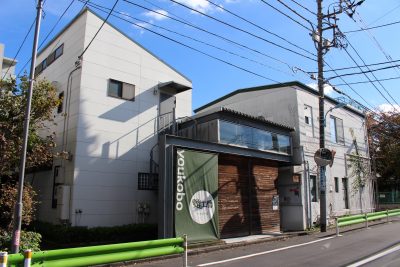 Artist in Residence
Art is essential to society, providing people with time to reflect on and make new discoveries in their daily lives. Through autonomous activities, Youkobo Art Space links the regional and the international, traditional culture and contemporary art, and such elements that appear to be in different directions. We generate situations and exchanges with a natural openness to and recognition of such diversities. With the objective of supporting creative expressions of artists who are dedicated to their practice, we continue to carry out our art programs as a member of the local community.
Vision
Youkobo Art Space aims to demonstrate the importance and the vital role of art in society, by being a flexible and supportive space for artists
Mission
-Supporting artists who have a genuine commitment to their practice (AIR program and gallery program)
– Encouraging dialogue and mutual understanding between overseas, local artists and residents, and building a society more open to diversity (artist talk and events)
– Building strong networks with other AIR centres and art spaces in order to increase accessibility to and promote a greater appreciation of art (Res Artis, AIR-J, etc.)
– Developing a range of art activities that play a normalizing role where art is recognized as essential to society.
More info: http://www.youkobo.co.jp/en
Who are we looking for? 
Slovak artist living and working in Slovakia.
Must be over 25 years of age.
Good command of English, spoken and written.
An artist from Slovakia who is open to collaboration with local artists.
Only individuals are eligible to apply for the residency.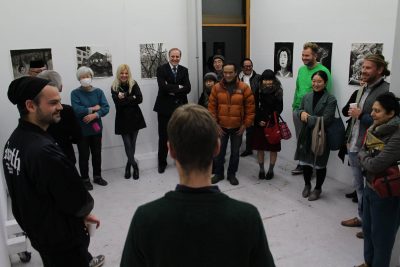 What KAIR and Youkobo provide:
Two-month residency in Tokyo, Japan (December 2018 – January 2019) for Slovak artist.
Travel costs of the artist in the maximum amount 800€
Living expenses and production costs of the artist in the total amount 1400€
Production and publicity during the period for Slovak artist will be provided by Youkobo.
Professional supervision for the Slovak guest artist
Network-building between the Slovak artist and Japanese professionals
Applications should include your portfolio with works (max. 10 pages), motivation, Curriculum Vitae with basic information (Name, Address, Email, Website).
TO APPLY PLEASE FILL IN THE ONLINE FORM
Selection of the final Slovak candidate for the residency at Youkobo will be made by Youkobo after pre-selection by KAIR.
The result will be announced by the March 12th, 2018 to all of the applicants from KAIR.
About host organization:
Youkobo Art Space: www.youkobo.co.jp
Contact Person: Makiko Tsuji, info@youkobo.co.jp
Contact for application:
K.A.I.R. – Košice Artist in Residence:   https://www.kair.sk/
Management: Zuzana Kotiková,  zuzana.kotikova@kair.sk