---
ENTER Magazine COVER COMPETITION
K.A.I.R. Košice Artist in Residence and Dive Buki publishing house present an open call for graphic designers, illustrators and visual creators
Create & design the cover for the next upcoming ENTER magazine issue!
Topic: Visual Urban Dictionary – Street Survival Kit
Award:
Official publishing and distribution of the cover within the particular ENTER issue devoted to the topic (Visual Urban Dictionary – Street Survival Kit).
The residency at K.A.I.R. Košice Artist in Residence studio on February 2017 with accommodation and 1000,- EUR fee (incl. the travel costs).
Presentation of the works created during the residency in Šopa Gallery.
ENTER is interdisciplinary art magazine quarterly focusing on contemporary arts and creative thinking in many different fields. Published in Slovak and other languages, ENTER is "the last true subversive lifestyle magazine" produced by Dive Buki publishers based in Košice, Slovakia since 2009.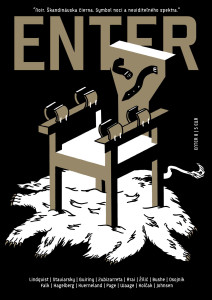 K.A.I.R. Košice Artist in Residence is international Artist-in-Residence-program for the artists from all over the world and out of all artistic disciplines and expressions. K.A.I.R. is strongly focused on creation of international cooperation between the Slovak and foreign artists and art organizations. Since 2011, artists have the possibility to work in the inspiring environment of Kosice`s singular cultural surrounding to realize art projects, collaborate with the agile local art scene and present themselves to the local and national public. K.A.I.R. Košice Artist in Residence also provides opportunities to Slovak artists to travel for residencies within the cooperation with the project partners.
Technical Details:
Format: A4 (210 x 295 mm / 8.3 x 11.7 in)
Artistic Technique: free (illustration, 2D-3D vector and digital graphics, artistic photography, etc.)
Final Print Technique: Serigraphy on cardboard
The designed layout must contain the header ENTER (you can download it here in [download id="2950″]
The application must consist of:
ENTER cover design file (.pdf),
Portfolio (.pdf or link to the online portfolio)
TO APPLY PLEASE FILL IN THE ONLINE FORM.
Application deadline: June 6th, 2016 / 18:00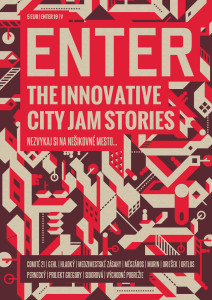 Contact:
K.A.I.R. Management: Zuzana Kotiková – zuzana.kotikova@kair.sk / 00421915078489