---
MAGID – رقم الهوية / Identity number
Curator collaboration: Team KAIR, Husam Abusalem
Opening of the exhibition: 12. 10. 2022 / 6 p.m.
Duration of the exhibition: 13. 10.— 15. 10. 2022
Location: Šopa Gallery, Hlavná 40, Košice
Opening hours: WED – FRI / 3 – 6 p.m., SAT / 1 – 6 p.m.
رقم الهوية (identity number), is a multidisciplinary artwork which explores the vulnerable yet conflicting identities of being a queer Palestinian living under israeli occupation. This art project questions identity at its core. Who defines us? Who gives us our identity? Is there a safe space for people with my identity? Who defines my identity? Through the art pieces, this project tells a story of characters with controversial values and who explore their identity. This artistic project is queer Palestine expressing our patriotism to the oppression that attempts to deny our heritage, our love to our land, and our existence as a collective.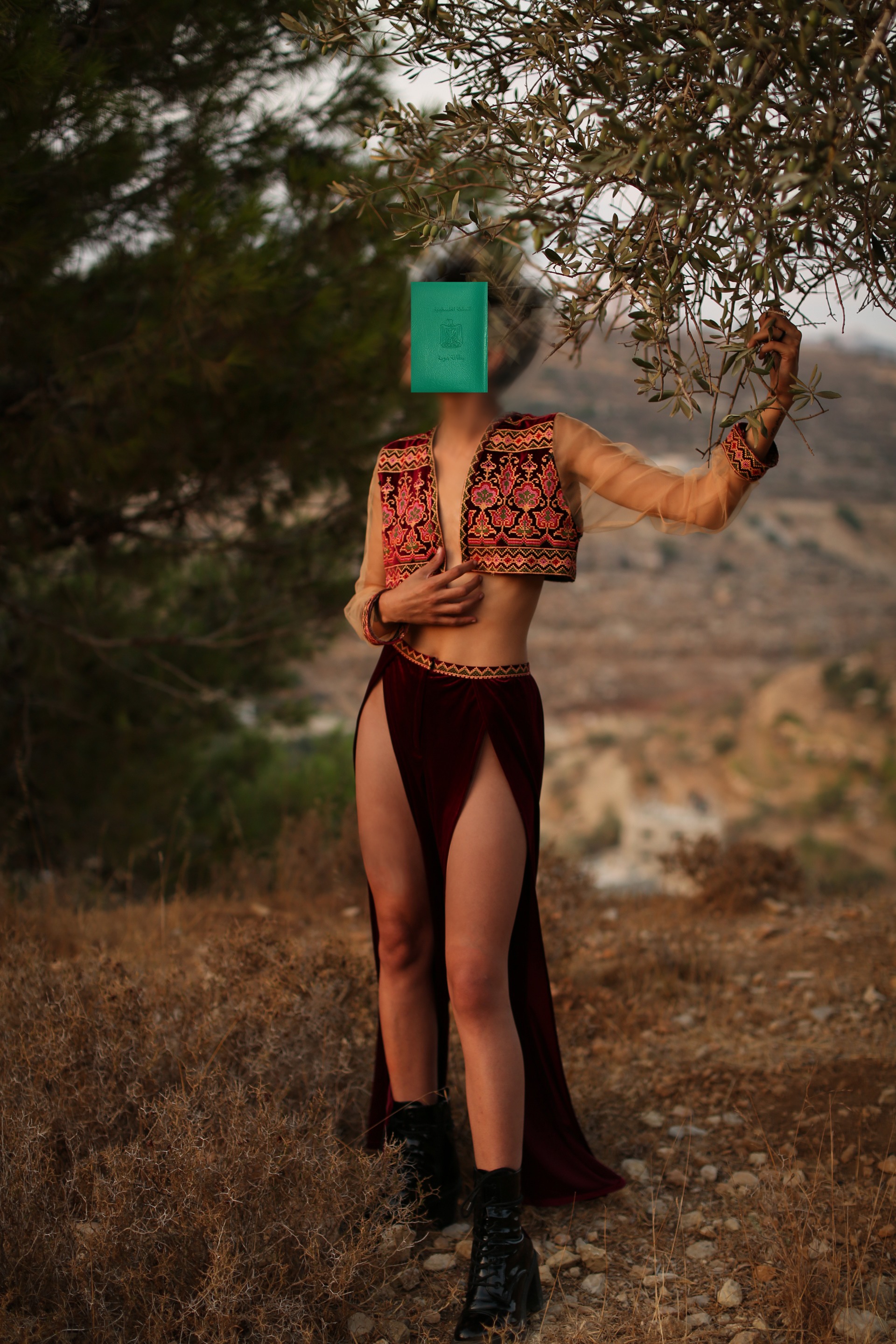 Magid (they/them) is a visual artist who focuses on taboo and culturally sensitive issues, such as mental illness, sexual assault, family honor, and queerness. They develop their practice through artistic research, human experiences and personal interactions, which they then attempt to translate into activism and thereby challenge social structures. In the current project, the fusion of performance and fashion with traditional forms of visual art allows them to better express the emotions hidden behind cultural celebrations, community struggle and lost heritage.
The Magid's project was supported by the international non-profit association Mophradat.
The residency is supported using public funding by Slovak Arts Council. Slovak Arts Council is the main partner of the project. The project is also supported by the city Košice.