Ivana Čavić je mladá umelkyňa zo Srbska, ktorá v súčasnosti študuje fotografiu na Akadémii umení v Novom Sade. Vo svojej fotografickej tvorbe sa venuje príbehom a ich kontextom, pričom sa zameriava na vytváranie vizuálnych príbehov, ktoré skúmajú hranice dokumentácie a fikcie, súkromného a verejného. Jej práca je založená na výskume, pričom sa často pohráva s fotografickými a textovými naratívmi, ktoré vyvolávajú diskusiu o rôznych typoch čítania osobnej histórie a spomienok. Ivana v minulosti participovala na množstve individuálnych a skupinových výstav a medzinárodných projektov.
Ivana Čavić strávi dva mesiace (máj – jún 2018) na rezidenčnom pobyte v Košiciach. Rezidencia je organizovaná v spolupráci s programom Plants AiR organizácie Novi Sad 2021. Rezidenčný program z verejných zdrojov podporil Fond na podporu umenia. Pobyt ďalej podporilo mesto Košice a Creative Industry Košice.
---
Ivana Čavić is an artist based in Serbia and currently studies photography at The Academy Of Arts Novi Sad. Her photographic practice is an exploration of narration and context, focused on creating visual narratives that question boundaries of documentation and fiction, private and public. With research-based work, she is often playing with photographic and textual narratives which trigger a dialogue about different readings of personal histories and memories. She participated in numerous solo and group shows, international and collaborative projects.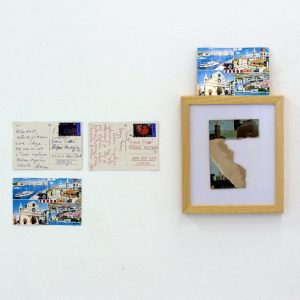 Ivana will spend two months (May – June 2018) at a residency in Košice. The residency is organized in cooperation with Plants AIR, the program of Novi Sad 2021. The residency program is supported using public funding by Slovak Arts Council. The stay is also supported by Košice city and Creative Industry Košice.